Welcome
Payroll can often be a complex and time consuming exercise, be it weekly or monthly. At Sigma Payroll Bureau Ltd, we offer a friendly and expert service in providing small and medium sized businesses with payroll support.
It is a simple as sending us your payroll and employees' details and we will process and send your payslips and reports back.
We will be able to manage your payroll at an affordable monthly cost. Acting as your payroll department, we will fit around your business needs.
Our Services
Our Payroll services include:
Processing payroll data
File transfer and data export
Printed or electronic Payslips
Printed or electronic Reports
RTI submission to HMRC
Preparation and filing of P60, P11d at year end
Preparation of P45 (when required)
Auto enrolment and guidance
Auto enrolment
Under the Pensions Act 2008, every employer in the UK must put certain staff into a Pension Scheme and contribute towards it. This is called Auto enrolment.
Sigma Payroll Bureau Ltd can offer the knowledge and guidance in setting up and maintaining this process, in order for this to be as simple as possible for you.
Meet the team
Celia Anderson
Role: Payroll manager in charge of the preparation and management of payroll and pensions. Dealing with HMRC when necessary so that our clients do not have to!
Qualifications: 10 years of experience working in payroll administration.
Outside interests: I love cycling, fast cars and walking with my dog (as long as it's not raining and muddy!)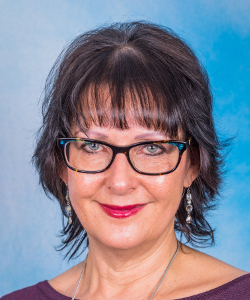 Sigma Payroll Bureau Ltd
Please contact us for your payroll or auto enrolment queries, we will be happy to help.
Sigma Partners
If you require help with any other taxation matters or accountancy services please click the button below.